Baking Team Building & Events
Looking for a unique team building activity? H.O.W. offers group baking classes for events, led by experienced instructors. Our classes promote teamwork, communication, and creativity in a relaxed and enjoyable environment, and can be customized to suit your group's interests. Contact us to book your event today!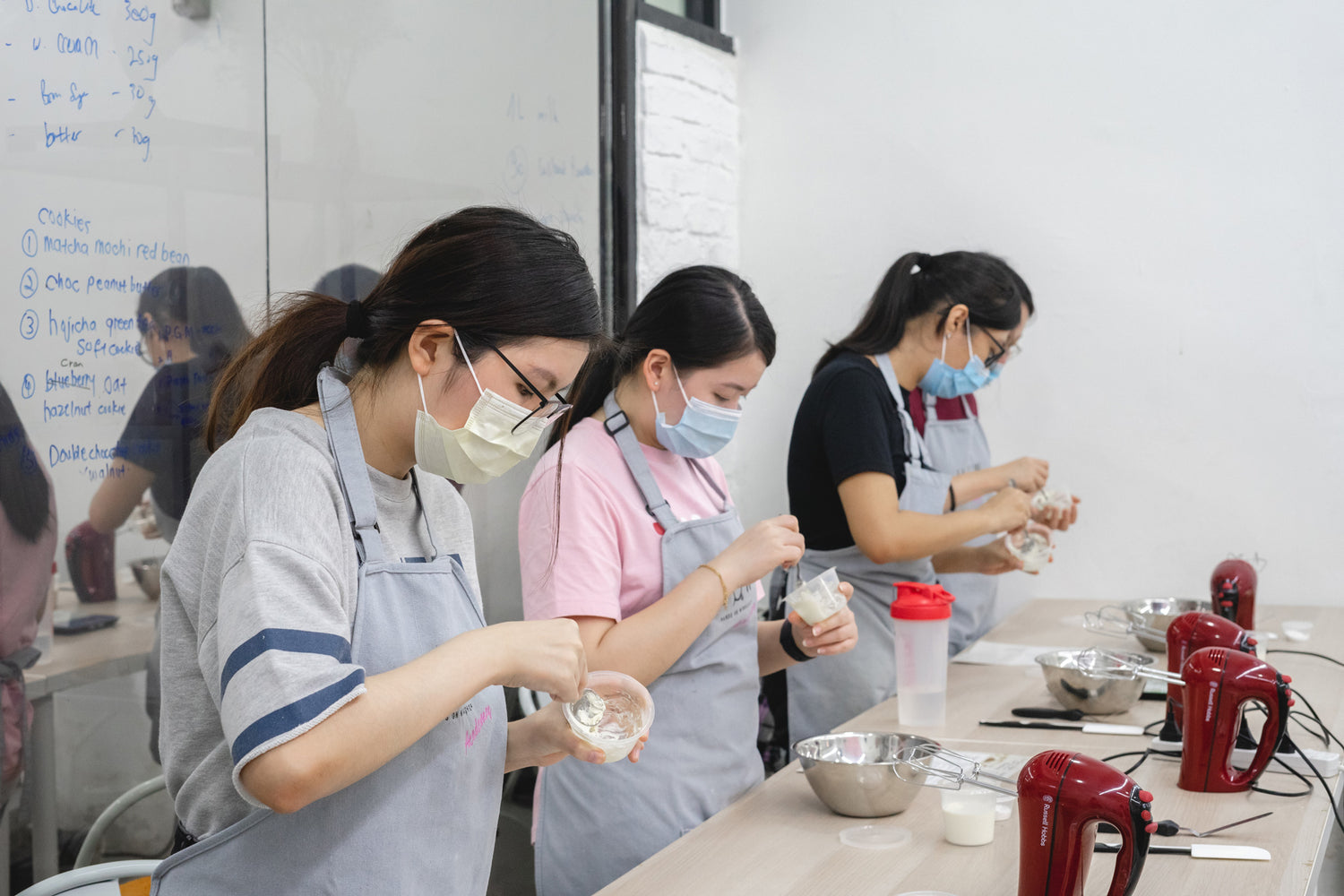 Fun indoor team building
Bring your team together with a cooking class corporate event with H.O.W., perfect for bonding over a shared love of food and cooking. Engage your coworkers in a fun and collaborative baking workshop that promotes camaraderie and cooperation. Foster teamwork and provide a refreshing break from the daily routine with this fun indoor team building activity.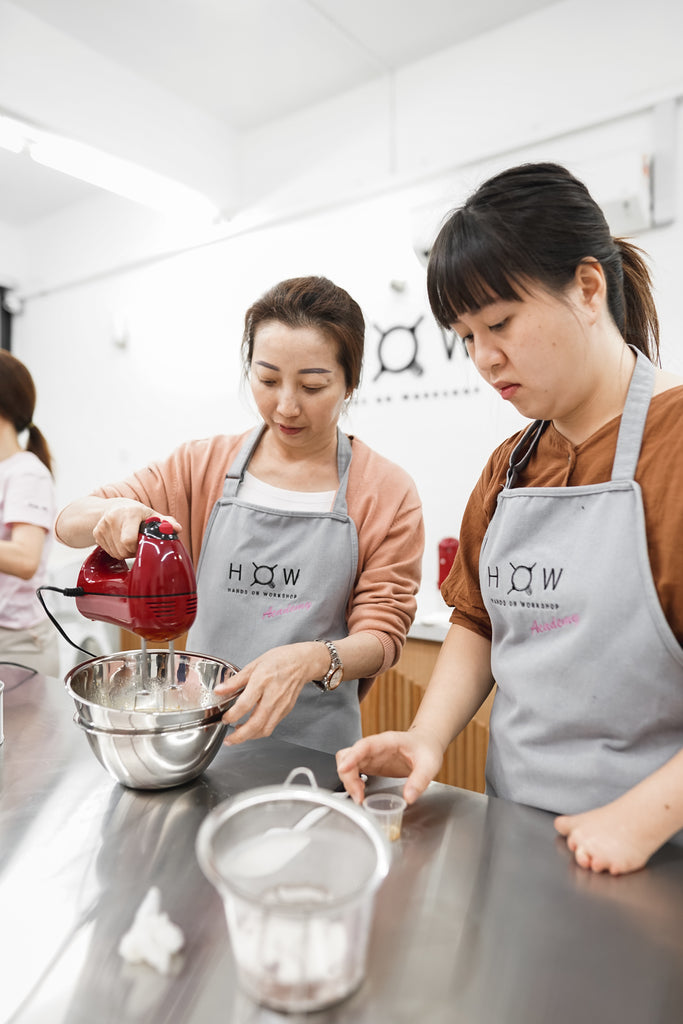 Group bonding
Our baking classes are perfect for group bonding activities such as birthdays, bachelorette parties, bridal showers and more. Learn new recipes and techniques while also enjoying some quality time together friends and family. Our expert instructors will guide the group through the baking and decorating process, teaching you valuable skills while also providing a fun and engaging activity.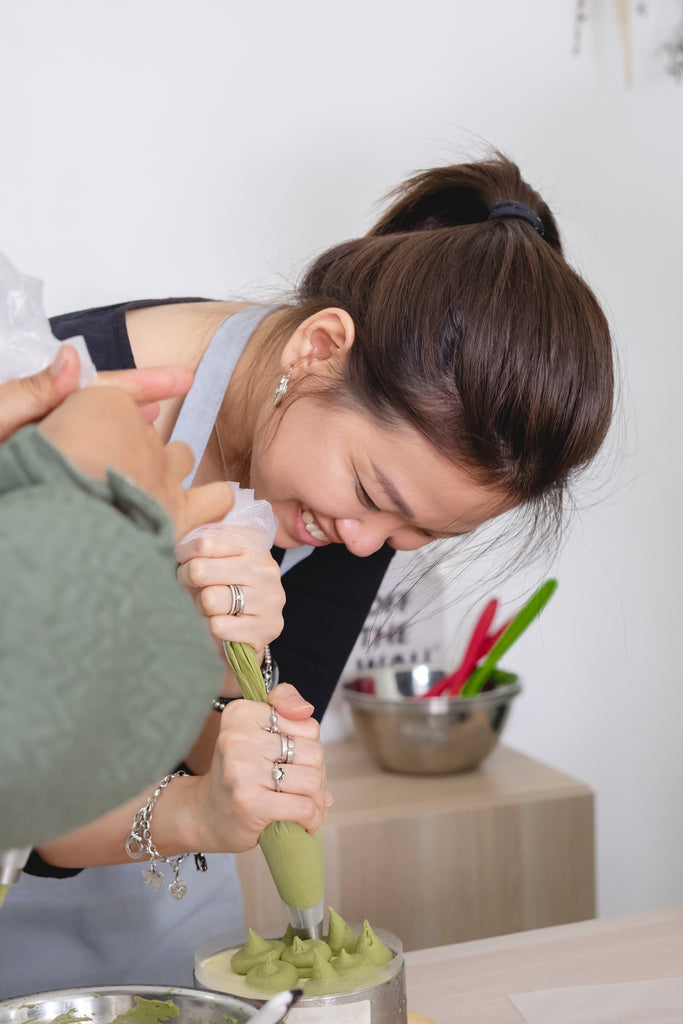 Private baking classes
Get a personalized and hands-on approach to learning how to bake. Our trained instructor can work with you individually to develop your baking skills, focusing on techniques and recipes that meet your specific interests and needs. This is perfect for aspiring bakers or business owners wanting to further develop their baking experience.

Birthday party for kids and adults
Our baking classes and events are designed for beginners, including children! Host your birthday party with H.O.W. with a hands-on baking workshop or class that's guaranteed to be a unique, fun and memorable activity. The birthday boy or girl and their friends will learn new baking and decorating skills and create delicious treats together.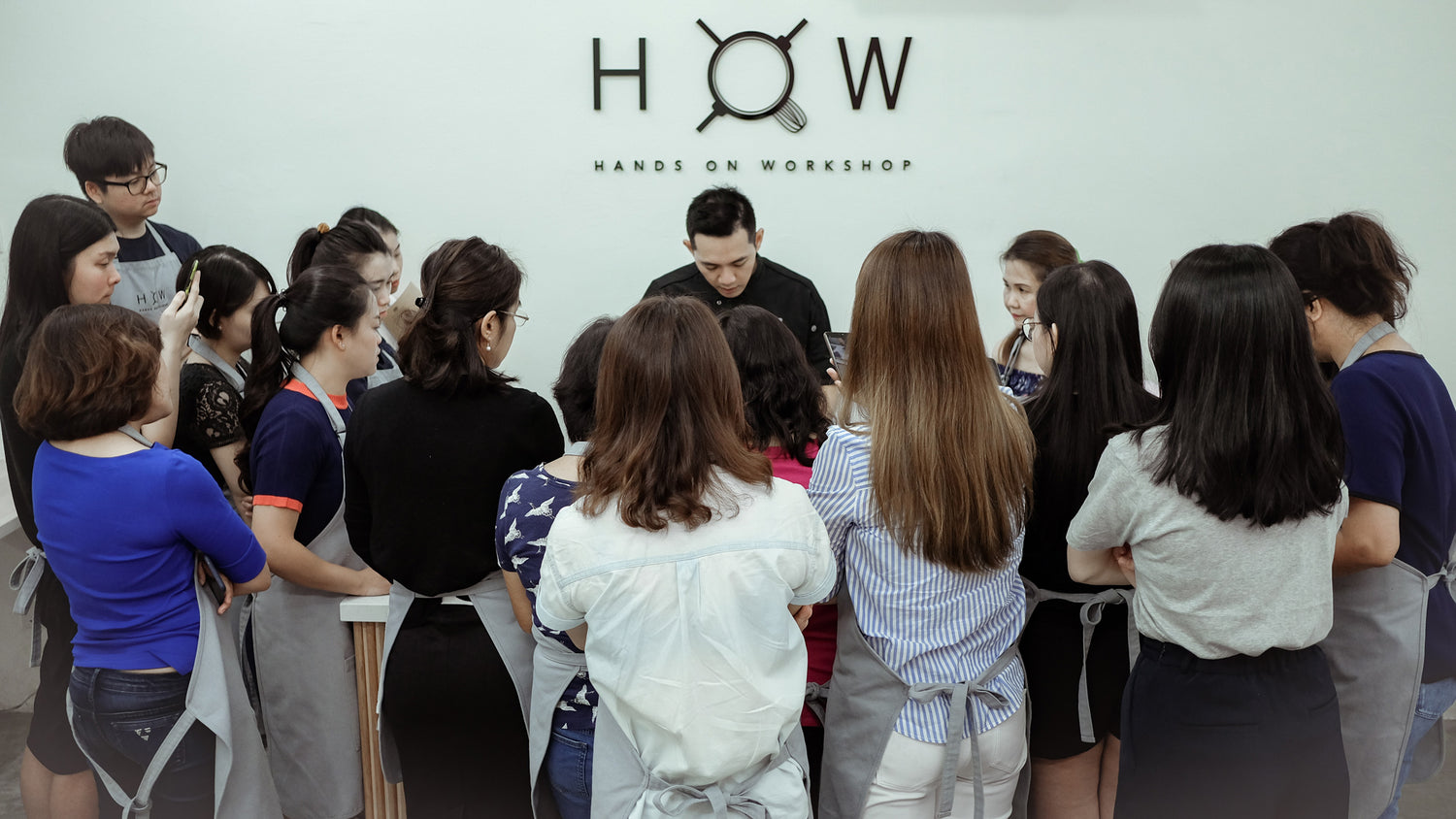 Team building tailored for you
Our culinary team building events can be tailored to meet the needs of your team, whether you're looking for a fun cake decorating team building exercise or a more focused baking team building experience. Contact us today to enquire for your next event!
Enquire now
What to expect from our team building events
Led by experienced chefs, our team building baking class provides a valuable experience for teamwork and cooperation. Participants collaborate towards a final product, improving their communication and delegation skills, while also gaining new skills and confidence.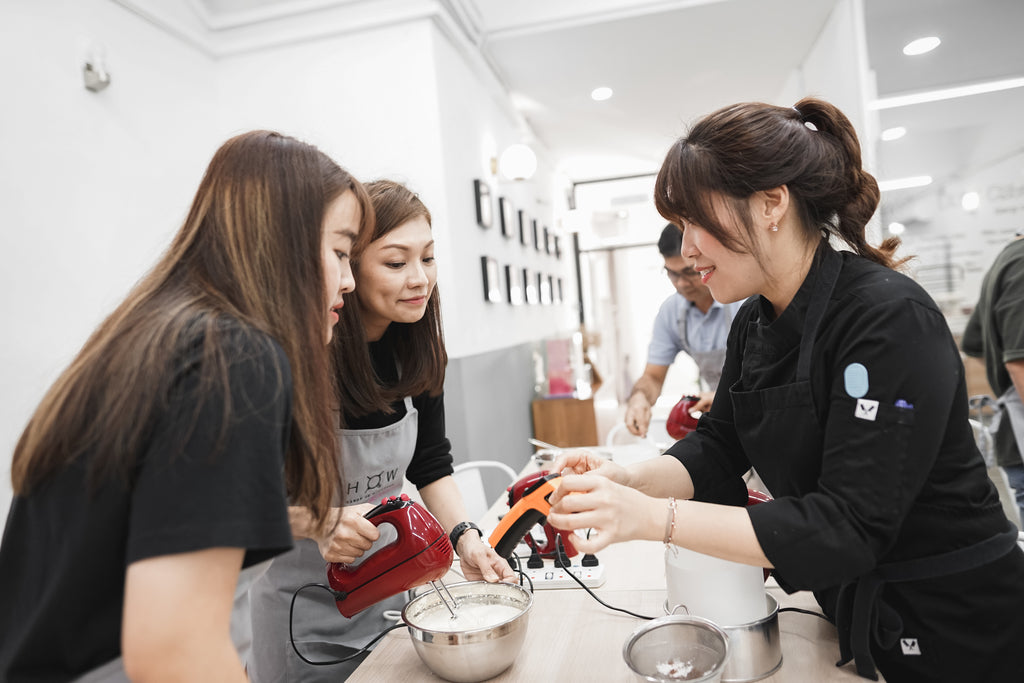 Learning objectives
Team building activities are a must for career growth, and at Hands On Workshop, we offer a unique experience where participants collaborate in groups to create a final product. Our expert chefs guide the group through the technical aspects of the process while participants improve communication and delegation skills, all in the spirit of self-improvement and self-help. Join us and enjoy the benefits of increased confidence, new skills, and a memorable experience outside of your daily routine.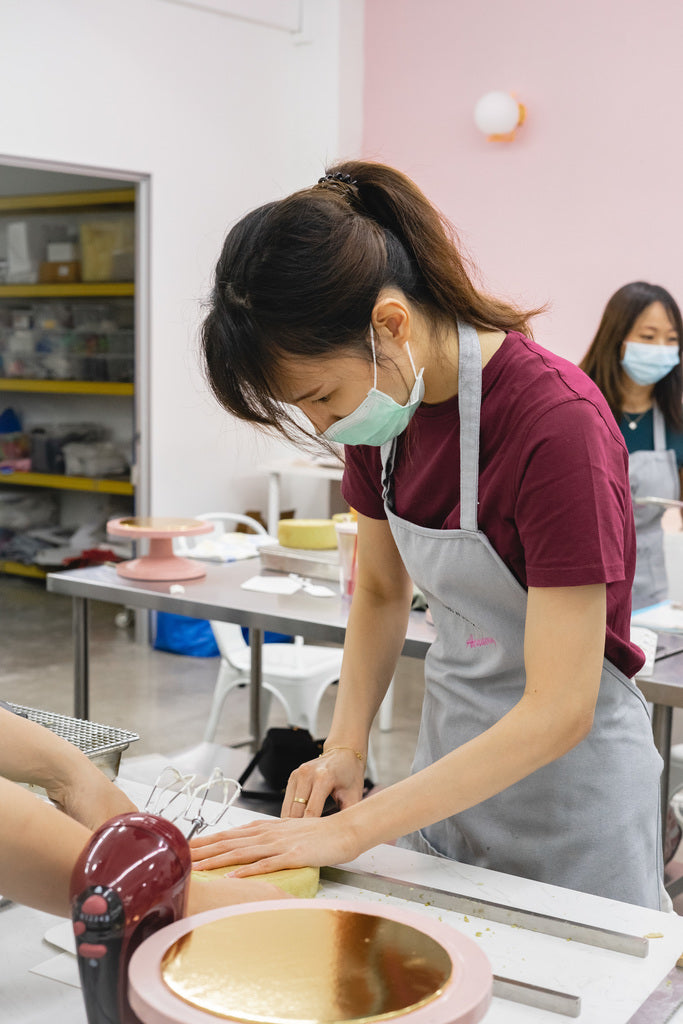 Learning outcomes
Boost your confidence and promote personal growth with our team building baking classes.
Learn exciting new skills and experience something unique outside of your daily routine.
Gain new knowledge and explore different techniques to unlock your full potential in the kitchen.
Produce a sellable finished product, showcasing your new cake baking and decorating skills.
Learn to bake with H.O.W. for your next event!
Create your team's magic!

Build effective teamwork and strong bonds. Discover your team's MAGIC today through our team-based baking, cake decorating, and frosting.

Therapeutic activity

Our baking workshop provides a fun and exciting experience for teams to enjoy and work together, stepping outside of their usual work routine.

Team dynamics & development

Create bonding through creating beautiful cakes & pastries, no matter your skill level. Remember, teamwork makes the dream work!

Promotes creativity for solving problems

Creating a mess, using precise techniques and making desserts together allows teams to appreciate the process, bond and share an experience.

Team & family care

Improve team and family well-being by incorporating baking tips from our team building sessions into your daily lifestyle.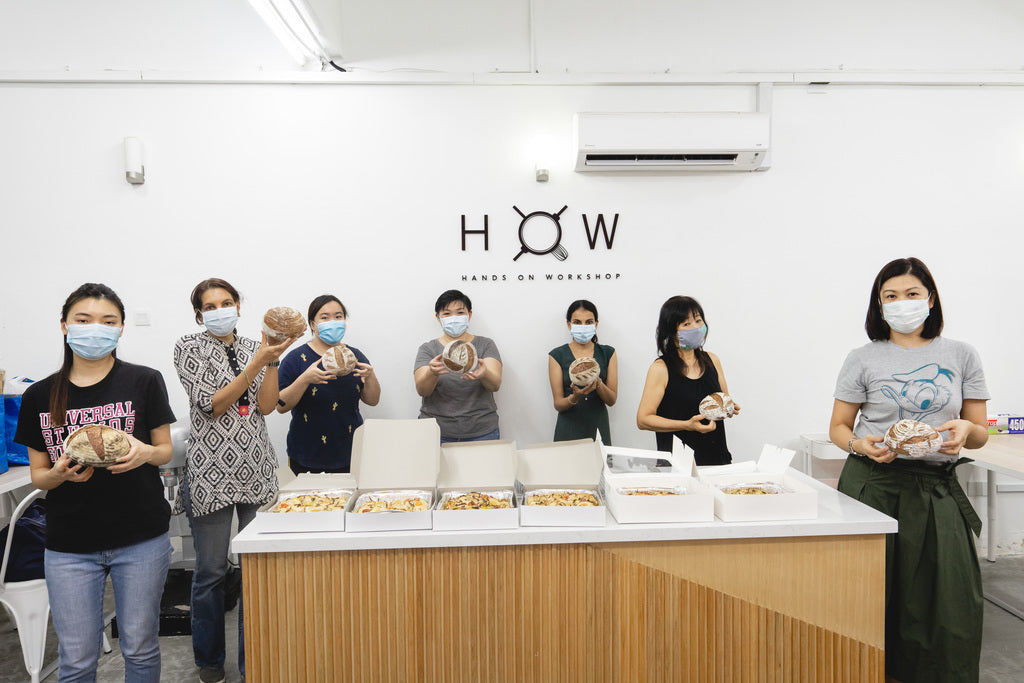 Enquire now
Strengthen your team's bonds & baking skills with our private or group baking classes. Contact us today to book your next event!
Enquire now
Mango Tango Fresh Cream Cake

ParTea Roll Cake: Lychee Rose Roll & Earl Grey Milk Tea Jelly

Grapefruit & Coffee Ganache Tart Workshop

Coffee Lotus Biscoff Tea Cake
Highlights from our past events
Let customers speak for us