1️⃣ Browse cakes

Browse our selection of cakes below. Filter by size and flavours.

2️⃣ Add to cart

Add your preferred cake and accessories to cart.

3️⃣ Checkout

Select your preferred cake delivery or pick up date and time.

4️⃣ Enjoy!

Your cake will be ready for your selected delivery or pick up time.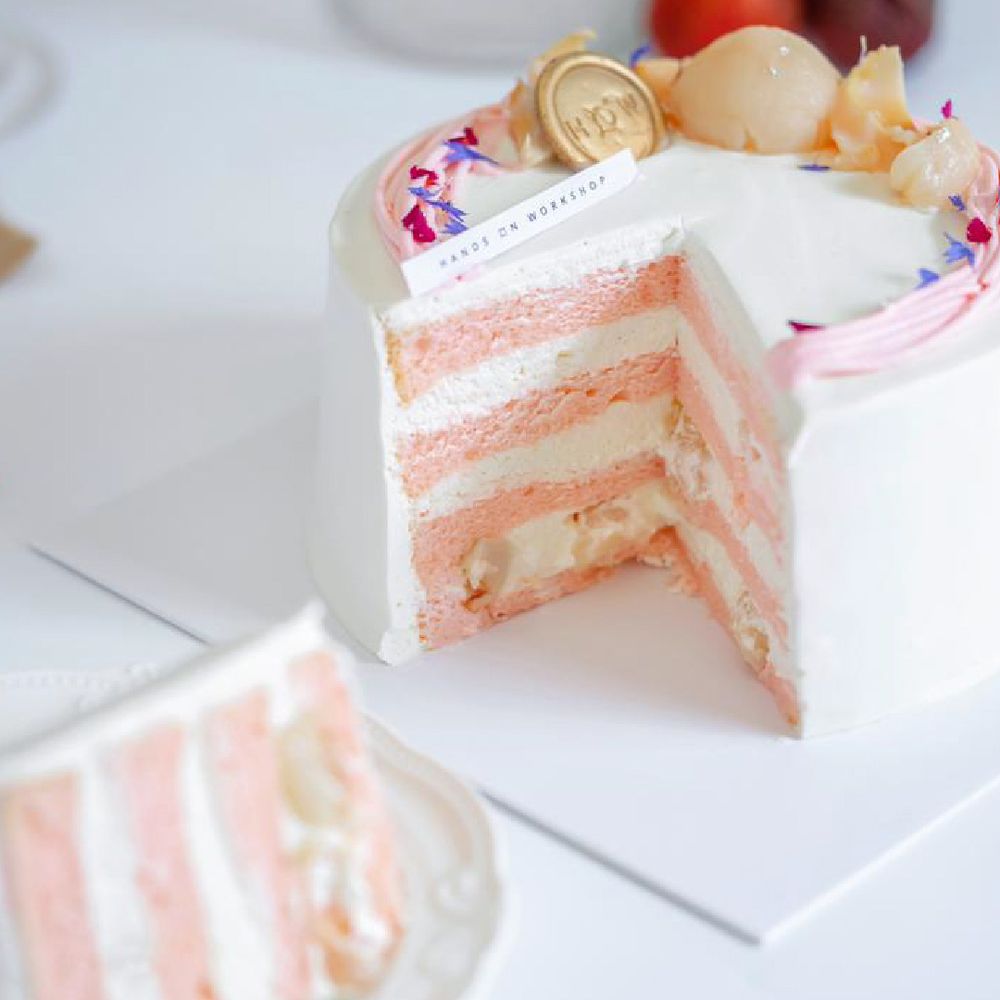 Order fresh cream cakes online
Welcome to our heavenly collection of fresh cream cakes! We take pride in offering the best fresh cream cakes in Kuala Lumpur and beyond, serving the entire Klang Valley. We believe in creating the best cakes in KL, using only the finest ingredients to bring you the most delicious and beautiful cakes for all occasions. Our cakes are handcrafted with love and care, ensuring every slice is a delight to savour. All our fresh cream cakes are made with Halal ingredients, are vegetarian-friendly, nut-free and do not contain any alcohol. 
With our hassle-free online cake delivery service, you can now order your favourite cream cake from the comfort of your home. Whether it's a beautiful birthday cake, a wedding anniversary cake, or simply a treat for yourself, we have you covered. 
About our fresh cream cakes
What is the difference between fresh cream cakes and other cream cakes?

Fresh cream cakes are a type of cake that is made using fresh cream as the primary ingredient in the frosting or filling. Unlike other cream cakes, which use buttercream or whipped cream frosting, fresh cream cakes are made using dairy cream that has not been previously whipped or sweetened. This results in a light, fluffy, and creamy texture that melts in your mouth and has a delicate flavour.

The process of making fresh cream cakes requires extra care and attention, as the cream can quickly spoil if not handled properly. The cream must be kept at a cool temperature, and the cake must be stored in the fridge until serving time to prevent the cream from melting.

Fresh cream cakes are different from other types of cakes or cream cakes because of their light, airy texture and delicate flavour. The use of fresh cream instead of buttercream or whipped cream results in a less sweet taste, making it a popular choice for those who prefer a lighter and less sugary dessert.
Are your fresh cream cakes Halal?

We use certified Halal ingredients for all our cakes.
Do your cakes and desserts contain alcohol?

No. All our cakes, desserts and baked goods do not contain any alcohol.
When will my cake be ready?

All our fresh cream cakes are made fresh to order and will need at least 24 hours to be ready. Select your preferred pick up or delivery date and time during checkout and we'll make sure the cake is ready for you by then.

Some cake flavours are available for same day cake delivery. These cakes need to be ordered with us through phone call or Whatsapp before 11am and will be ready by 3pm on the same day for pick up or delivery.
How do I arrange same day cake delivery?

Only some cakes are available for same day cake delivery.

Please call or Whatsapp us before 11am to place a same day cake order.

You must pay for your order in full to confirm your same day order.

For orders that have been confirmed, your cake will be ready by 3pm on the same day for pick up or delivery.
Where can I order cake delivery to?

We provide cake delivery to Kuala Lumpur and Selangor.
How much is the cake delivery?

The cake delivery fee is charged by distance.

Please add your online cake order to cart, fill in the cake delivery details, and the checkout will calculate the delivery fee for you.
Can I pick up the cake instead?

Yes, you can arrange pick up of the cake from our shop at 7 Jalan SS 18/6, 47500 Subang Jaya, Selangor.

Add the cake to the shopping cart, then select your desired pick up date and time.

Then proceed to checkout, fill in all your details and select the delivery option "Self pick up".